Join Nora on Friday Nov. 9th on Karen's Killer Fixin's Blog: http://www.karendocter.com/                                                                                                        Win a free copy of MIDNIGHT GIRL for commenting. Details on the blog.
Join Nora on her Review Tour of MIDNIGHT GIRL in December with Goddess Fish. Details upcoming.
Nora's next ebook release, MIDNIGHT GIRL is currently on on Amazon. eBook or Print NOW AVAILABLE.
Lisa Raynes from Gone Before Goodbye tells her own story.                                        When a teenager mysteriously disappears in Hawick Falls, New Hampshire, Lisa fears her kidnapper, who recently escaped from prison, is hunting girls again.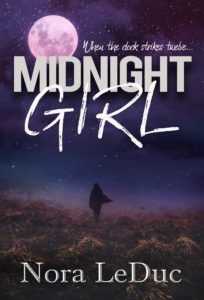 When your online identity, Midnight Girl, won't protect you.